Years ago newsfaker, Peter Jennings, was trying to be relatable when he went on remote for a story outside the upper west side. Not knowing a thing about anything one foot outside his bubble, Jennings wore a flannel shirt… and an ascot.
The quip at the time was that he looked like a "lumberjack at a wine-tasting."
What an asshole.
But dem senator from Colorado, Michael Bennet, says, "hold my Bordeaux," and tweets out a nauseatingly insipid message.
There is so much wrong with this phony baloney picture and tweet I don't know where to start.
How about we start here—->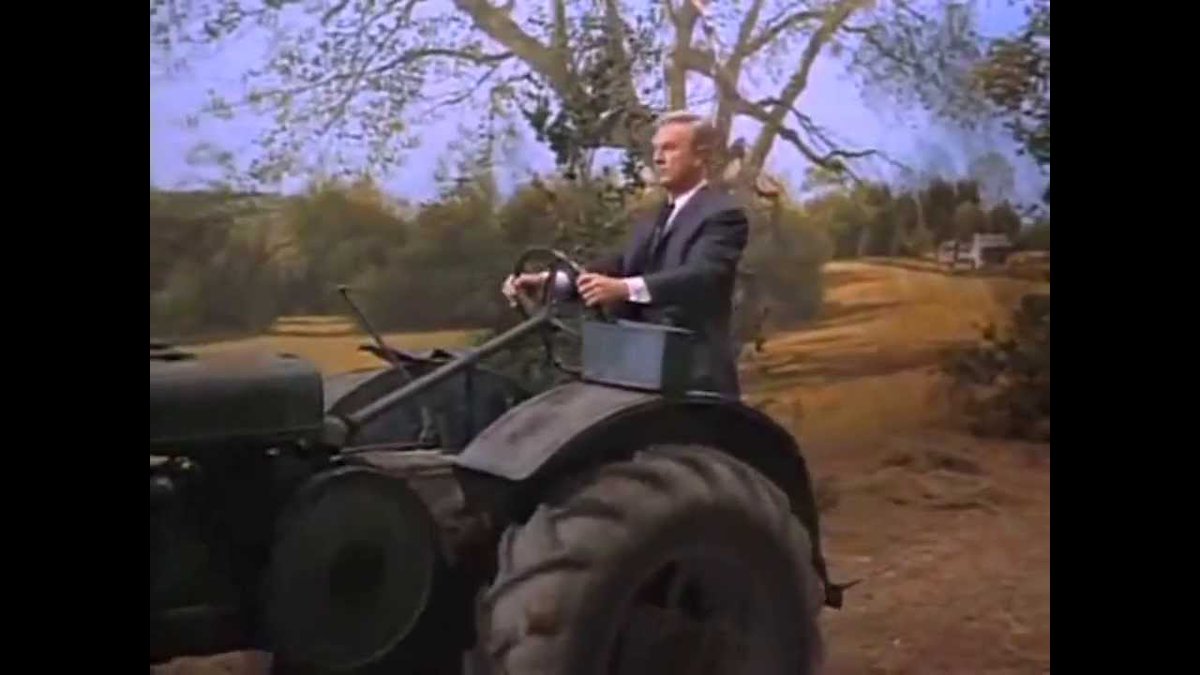 Green Fakers, starring Michael Bennet.
The button down collar tucked into the dark blue dry clean only denim pants makes me want to see him step on a rake, one with a nail in the handle.
Biden "tracked him down," as if he is on the go at his farm in the valley -The Big Valley. It's tough to be tracked down when all one has to do is call his cell phone.
If he doesn't pick up, call his personal photographer who seems to be in tow.
He can talk about the seriousness of the child tax credit while he smiles and leans against his tractor with his hand casually tucked into his pocket. He's a renaissance man. Renaissance Festival man, that is, where one cosplays.
Speaking of that tractor, check out how shiny and clean the wheels are. Oliver Douglas's tractor is dirtier, and he's on a sound stage in Hollywood.
Bennet's tractor is a really rare one. It doesn't leave tire marks in the land.
Oh, before I forget. SNS sent us a picture of Bennet's tractor. It is in the North Fork Valley, on Big B's Fruit Company, an apple picking farm.
It's a prop, just like Bennet.
Is there anything more nauseating than a politician thinking he is fooling everyone?